vierge ouvrante, 2012, plaster, installation dimensions variable, ht 30" ea

The body of the Virgin Mary is contested architecture, one where battles around women's roles are often fought. She is an architectural body symbolic, the house of the church, the intercessor for the hopeless, a generative as well as oppressive female body, claimed by the powers that be and by the people at the grass roots. I use plaster as structure for the turned-open body that is spilling, birthing, generating architecture directly from her body. This work was inspired by my study of historical reliquaries called Vierge Ouvrante, or roughly, opening virgin, where Mary's sculptural body has triptych doors that open, with additional sculptures within.
---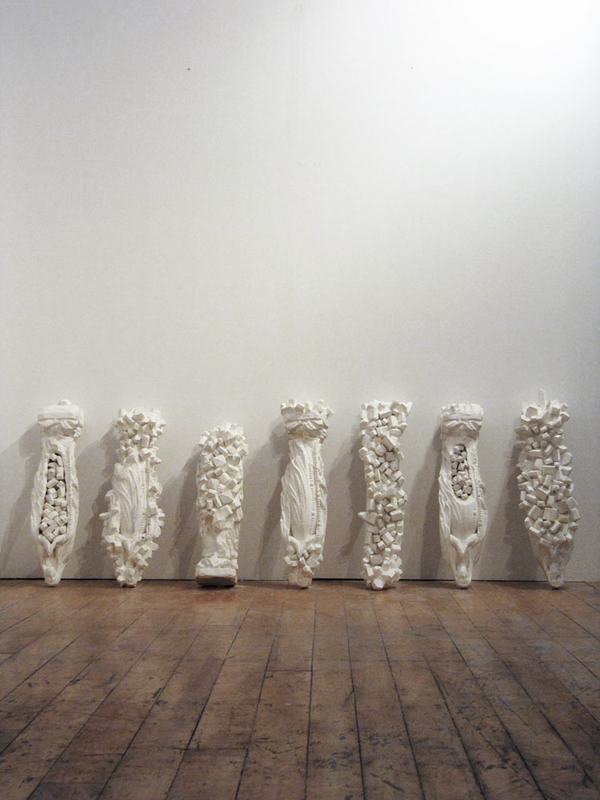 This work was created with plaster casts of an antique madonna sculpture used in a previous work.